This week let's look at a chart that has been called "Chart of the Century".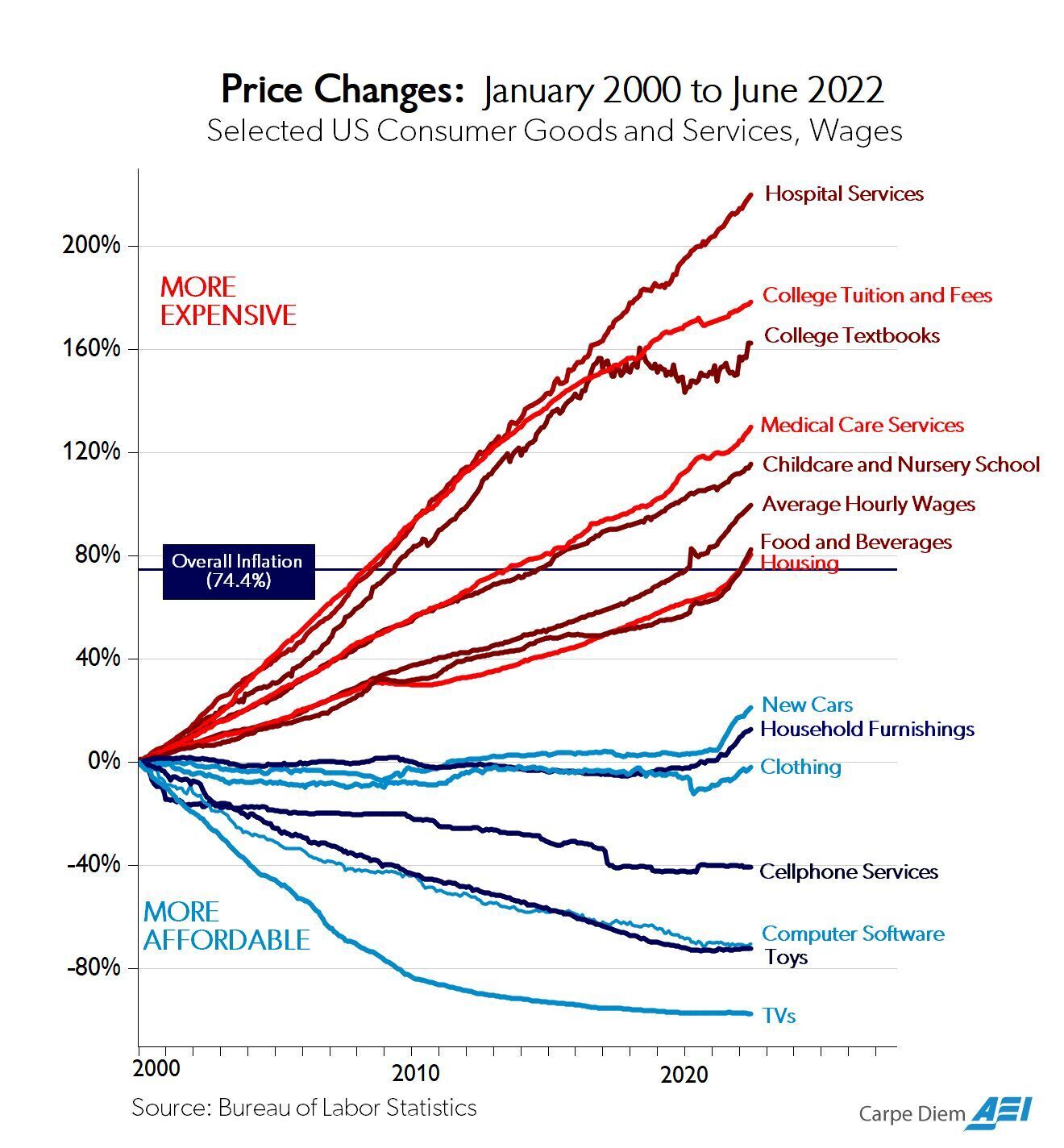 This chart was created by economics professor Mark J. Perry. While the data is from the US I think these trends will likely be similar in many other countries.
The chart shows relative price changes of 14 consumer goods and services over a 22 year period. It shows that goods and services subject to strong foreign competition like televisions, toys and computer software have become relatively cheaper over time. However, prices of non-tradeable goods and services like hospital services and education have increased drastically. Tumbling prices of tradeable goods essentially help offset growing costs of non-tradeable goods and services.
Over this 22 year period the CPI for all items increased by 74.4%. Three goods and services increased considerably more than average inflation of 74.4% - hospital services (220%), college tuition and fees (178%) and college textbooks (162%). These are followed by medical care services (130%), childcare and nursery school (115%), food and beverages (82%) and housing (80%). Average hourly wages, also shown on the chart, increased by 100% over this period. Three goods and services become much more affordable – televisions (-97%), toys (-72%) and computer software (-70.5%). The relative prices of cars, household furnihsings and clothing have remained relatively similar over the period.
Do you think these trends apply in your country too?